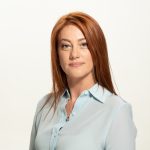 Petya Yovcheva: "The Most Compelling Skills for Employers Are Creativity and the Ability to Communicate Effectively"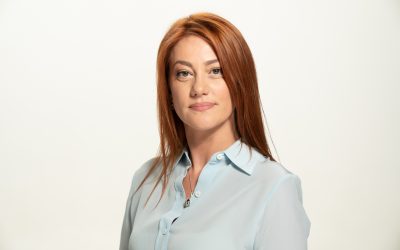 In a series of interviews, aubg.edu will feature some of the region's prominent business experts coming from various industries. We now introduce you to Petya Yovcheva, Managing Partner at Skill Force Ltd. Petya has 20 years of professional experience in business development, operations and HR consulting. Almost 10 years ago she took the challenge to start up the business of Skill Force. Prior to that, Petya worked in the area of sales management, business development and staff selection at Orbitel (which became part of Deutsche Telekom) and ING Bulgaria. She holds a Bachelor's degree in philology from Sofia University "St. Kliment Ohridski" and an EMBA degree from the American University in Bulgaria.
Skill Force is a specialized consulting company in the field of human resources, personnel search and selection. To date, the company has successfully placed more than 350 professionals in management and expert positions. Skill Force is identified as a trusted partner of many Bulgarian and multinational companies and has helped expand the teams of both start-ups and established world organizations operating in various business sectors.
What are the top three skills employers are looking for today?
The main business focus of the company I am managing is the selection of personnel for expert and managerial positions in various business fields. I communicate with managers of different companies on a daily basis, and what I can share is that among the most compelling skills for employers are creativity and the ability to communicate effectively. Communication skills, the ability to interact with coworkers, seniors or clients are crucial, regardless of whether the position is expert or managerial. Employers are always keen on hiring people with a creative mindset who can come up with fresh ways to approach things. Last but not least, employers need people who stay current and who consistently study, improve skills and develop new ones. Willingness to learn and acquire new knowledge is also a key and in-demand skill for the employers.
If you could give your younger self just one piece of career advice, what would it be?
Be positive, be proactive – push yourself and take on tasks that are outside your comfort zone. And keep learning and mastering new skills during your whole life!
What business leader—past or present— inspires you the most? Why?
My first managers, Nikolay Gorchilov and Victor Francess, inspire me most. They showed me their successful and inspirational management style, what it means to be a true leader, to inspire a team and bring them together around a cause, to motivate people to work as if it is their own business, to bring out the best in them, to give them the opportunity to make their own decisions, and even when making mistakes to persevere and move forward. They also did something else – they brought me up as an entrepreneur. Many of us, who worked with Victor and Nikolay, now have our own businesses, which we successfully manage. After achieving a successful exit, when the company was acquired by Deutsche Telekom, they are now excelling in one of the largest and most competitive markets, with vast economic potential – India.
The liberal arts education puts emphasis on discovery, creativity, and critical thinking: by exploring a lot of disciplines, rather than focusing on just one. In what ways do people who have received a liberal arts education bring value to business?
Before getting my degree in Economics and EMBA in AUBG, I first earned a bachelor's degree in the field of literature and philology. I believe that for a business to be successful, it is crucial to hire people from all academic backgrounds, recognizing the unique skill-set and expertise these individuals can bring to the business. As we all know "diversity unlocks innovation" and companies that foster diversity are more successful, because of the out-of-the-box ideas and mindset. In my experience, a lot of the people who have liberal arts education are good communicators. This is not a coincidence – studying the humanities equips people with skills useful for inter-cultural understanding and communication. Communication skills are especially important nowadays, when businesses are predominantly multinational, and the multilingual and multicultural backgrounds come in handy in everything – from having a small-talk to closing a complex international deal.